Home
Profile & Experiences
Competitons
Shows, Dance Projects &
Choreography
Teaching, Lectures & Philosophy
L
inks & More...
Thomas Samadhi Loewe
Available for:


Professional Ballroom Competitions
Shows
Ballroom Demonstrations
Dance Projects
Dance Productions
Workshops
Privat Lessons
Lectures
Choreography
*


Please contact us on e-mail:


Edita_Kysel@gmx.de
Samadhi01@hotmail.com
*


Representants for:


European Professional Championship
2007
World Professional Championship
2007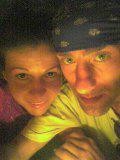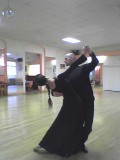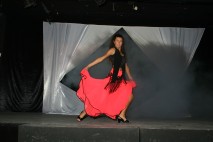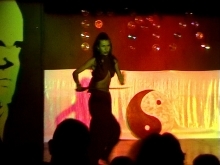 *Profile & Experiences*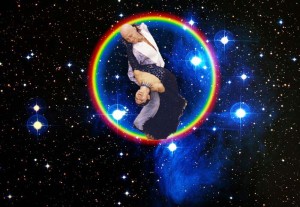 *Edita & Samadhi*
Edita and Samadhi decided to dance together in April 2004. From Juli 2004 they startet to train in London Grafton Regal Dance Centre.

Competitions:
First Dance Competition British Open Professional Ballroom Championship 2005,
British Open Professional Ballroom Championship 2006 and 2007
International Professional Ballroom Championship 2005, 2006, 2007
and United Kingdom Professional Ballroom Championship 2005, 2006,2008
Asian Tour 2008, Tokyo, Nagoya, Macao, Jakarta, Kuala Lumpur, Singapore
Dance and Listen, London 2008
3. Place in Czech Open Professional Championship 2005
4. Place Slovakian Professional Championship 2007
Semifinalist (Place 11) of European Professional Showdance Championship 2007 in Balingen
42. World Professional Ballroom Championship, Blackpool 2007
51. WDDSC - Professional World Ranking Place, May 2008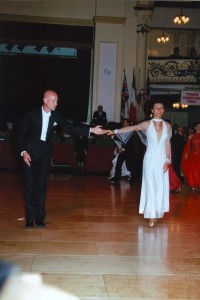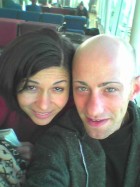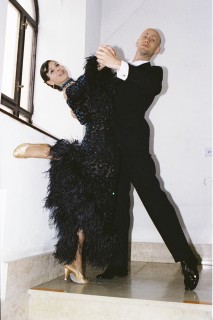 * * *





Edita
Is Dancer, Competitor, Teacher and Choreographer.
In the age of 5 years she started to practice hatha yoga, and in age of 10 she started to visit Dance School for Ballroom Dancing.
She was member of Dance Club Slovnaft in Bratislava, where she become S-klass in Ballroom and Latin and was also member of Formation Team representing on World and European Championships.
She become Slovakian Professional Champion in Ballroom in 1999 and 2000, Quarter Finalist in World Professional and European Championships 1999, and Finalist of German Open Championship 1999 in Showdance with own choreography.

She took many privat tuitions in Ballroom and Latin Dance in London and world-wide with many fameous coaches and teachers as: Bill and Bobbie Irvine, Bob Burgeos and Doreen Freeman, Marcus and Karen Hilton, George Coad and Pat Thompson, Kenny and Marion Welch, Len Armstrong, Dennis Udell, Steve and Caroll Powell, Joe Vanone, Steven Hillier, Richard Morrissey, Anne Gleave, Richard Gleeve, Peter Eggleton, Oliver Wessel-Therhorn, Karl Breuer.

In 2000 she moved to London, where she studied by Doreen Freeman and become qualified as Teacher of Dance of "Imperial Society of Teachers of Dance".

She studied different Martial Arts, Dance and Movement Techniques, Meditation and Philosophy.
Butoh - Dance with Co Murobushi, Minako Seki, Yumiko Yoshioka, Tadashi Endo, Japan
Ballet with Christina Delroy, London.
Wing-Chun Kung Fu with Sifu Anton Tomas, London.
Shotokan Karate, Seto Sensei, Tokyo.
Kallaripayat, Phillip Zarrilli, London.
Suzuki Methods of Acting with Fran Barbe and John Nobbs, Australia.
Feldenkreis Method und Movements with Amos Hetz, Israel und Anne Mess Berlin
Kryia Yoga with Swami Kryiananda, Puta-Parti, India.
Alexander Technique with Jean Clark, London,
and took inspirations in:
Body-Mind-Centering (Lambrini Constantinu), Laban Studies (Eva Blashke, Berlin), Kallaripayat (Phillip Zarilli, London), She-be-ka, Wu-Shu (Karim Hachiachi, Gabes), Indian Dance - Kuchipudi, African Dance (Tchekpo, Senegal), View-Points, Moving Meditation, Tai-Chi and Chi Gong, Gurdjejev Dance (Jivan, London), Jazz Dance (Dolly Henry, London) , Flamenco, Ashtanga Yoga, Realease Technique, Noguchi Gymnastics, Kinomichi (Anne Mess, Berlin)
She was angaged for teaching and competing in Tokio Japan and Zurich Switzerland in 2001, and become Finalist Tokyo Open 2001, and winner of Canton Open Championship in Zurich 2001. She was invited as ballroom teacher and dancer in Soul-Korea, Taiwan, San Francisco, Hong-Kong, North Caroline.
In 2005 she started cooperation with "Calimera" as dance teacher and dance performer and choreographed and performed many avantgard ballroom and free-style shows together with dance partner Thomas Samadhi Loewe and solo perfomances in Tunesia, Spain, Greece, Egypt.
From 2007 she is concentrated and focused on ballroom competitons dance, training and preparing to build highest quality of ballroom dance and competing on the world competitions such as European and World Championships.
Samadhi